Web Portal
We are one of the highly acclaimed web-portal developer in kurla Mumbai India
Our company believes in creating a website that engages and enhances your business.
Our portal development services range over portal designing, portal development, offshore portal development, portal maintenance. We design and develop multi-domain web portals which include B2B (Business to Business) portals, B2C (Business to Consumer) portals, e-commerce portals, SharePoint portals, Knowledge Management Portals, Job Portals, Service Portals and more.
We custom design and develop portals for clients of all industries and business sectors. Years of experience, abundant resources and skilled minds put together reflect upon the quality of the portals we develop.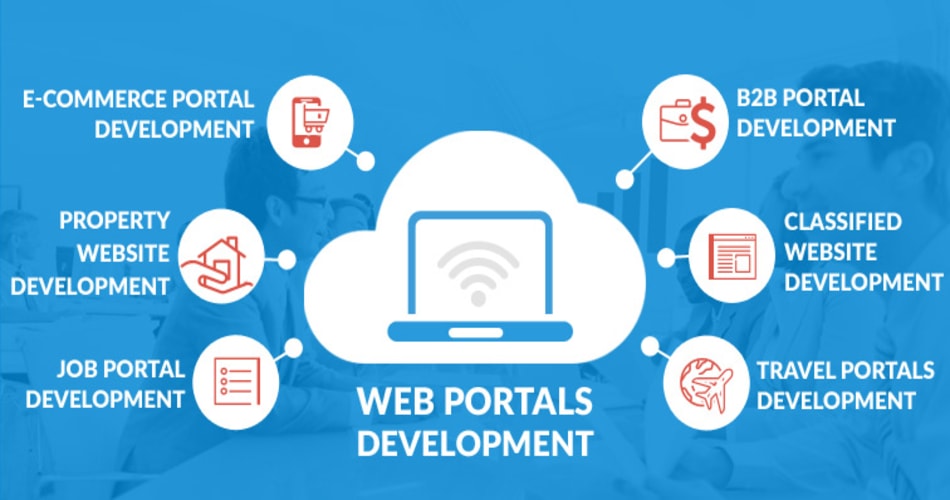 How can Hosted Marketing Pages help my site's rankings?
Content Management
Web-based administration panels, full life-cycle of content creation and publishing, single-sourcing distribution, mash-ups, content approvals and go-live authorization.
User Management
User authentication (registration/login), single sign-on, profiling, multilevel membership, user administration, user behavior tracking, reporting and analysis.
Ecommerce
Product catalogues, shopping carts, auctions, billing and secure payment processing, order management, shipping, inventory management.
Security
Various user privileges and access levels, personalized content distribution, data encryption.
Digital Data Management
Document management (authoring, version control, storage, publishing), data repositories, digital media distribution (e.g. audio/video streaming), integrated search and data mining
Collaboration and Communication
Mailing systems, web conferencing, instant messaging, Voice over IP, forums, chats, blogs, message boards, feedback forms, event calendars, electronic newsletters, polls, surveys, ratings and reviews.
Business Process Automation
Customer Relationship Management, Human Resources Management, Workflow Management, Supply Chain Management, Accounting.
Want us to get creative?
Let's start something special.
Let's Get in Touch