Semi dynamic Website
We are one of the highly acclaimed Semi dynamic web designer in kurla Mumbai India
We Offer SEO Friendly Semi Dynamic Website
Semi Dynamic Website Features below are by-default in a GOOGLE FRIENDLY. We can Add or Change as per your requirements.Features-
Google Friendly *
Google Has it principles to rank a page. We Make sure that we don't leave any page so that your website has good rank.
Complete Responsive*
Working good on Desktop! What about Mobile or Tab or Laptop?Don't Worry! It will be responsive to every device possible.
Multiple Pages*
To Cover the whole about you, we create multiple pages and link them all.
Rich Content*
Content is the Key! We have dedicated content writer working exclusively for ITficial.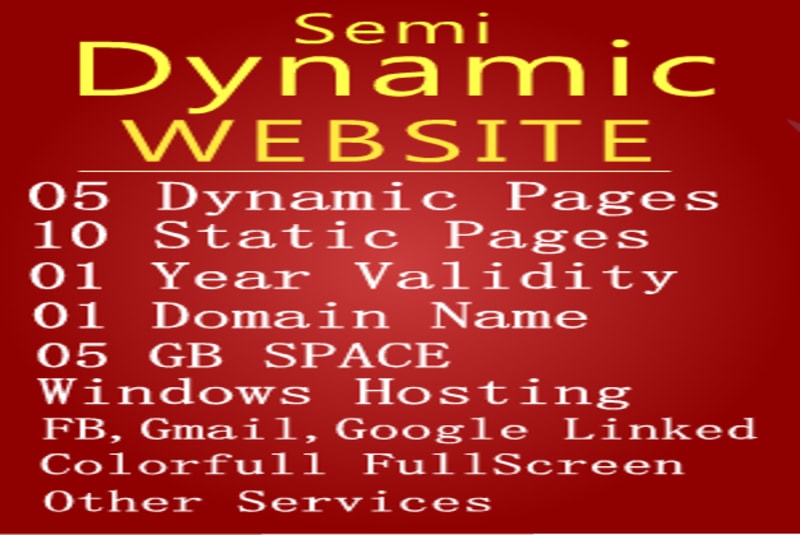 Want us to get creative?
Let's start something special.
Let's Get in Touch